December Newsletter
---
Monthly Programs
Storytime: Story Time is a fun, interactive, and educational program for children and their caregivers. Join us for songs, stories, snacks, and activities. Every Thursday at 10:30 a.m.
Teen Time: Fridays 12/1, 12/15, and 12/29 from 5pm- 6:30pm. A time for kids 12+ to come together and play games, do crafts, and have fun! 12/1 we will be playing the Nintendo Switch, 12/15 we will be watching How the Grinch Stole Christmas, and 12/29 we will be playing monopoly!
STEAM Team: Join us every other Friday afternoon at 4pm for a STEAM project for kids and teens of all ages. 12/8 we will be making a spinning Christmas tree project and 12/22 we will be designing our own editable Christmas trees.
Bone Builders: Join us Tuesdays and Thursdays at 9 a.m. for an exercise class for seniors.
Board Meeting: The monthly board meeting is Monday, December 27th at 4 p.m. Meeting documents can be provided upon request. Anyone interested in becoming a board member is encouraged to join us!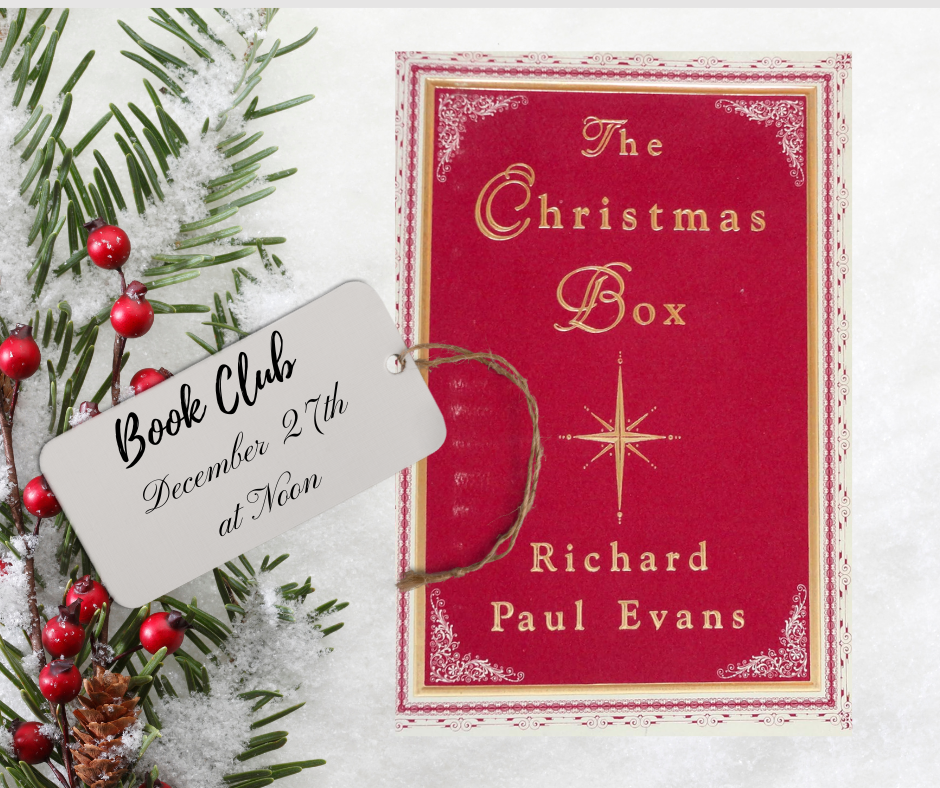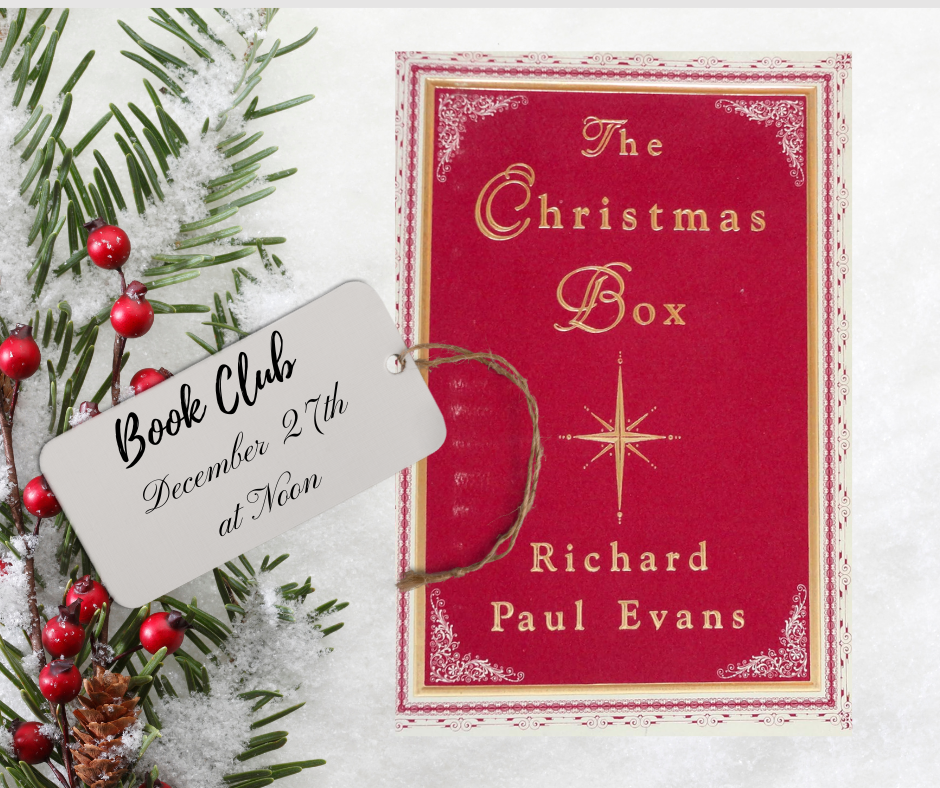 Book Club:
This month's book is The Christmas Book by Richard Paul Evans. Join us on December 27th at noon as we discuss the book and enjoy light refreshments.
Richard Paul Evans originally wrote The Christmas Box as an expression of love for his two daughters, never intending for it to be published. Many Christmas seasons (and a rich publishing contract) later, this touching tale relates the meaning of Christmas in a profound but simple way. Rick, Keri, and their 4-year-old daughter, Jenna, are hired as caretakers and are welcomed into the home of Mary, an ailing widow, just in time for the holidays. Before long, it becomes apparent that Mary cherishes their companionship, and this young family begins to understand that their relationship to Mary is more special than any one of them could have realized. These tender relationships, fraught with real-life struggles, are the backdrop for unraveling a mysterious secret that gently propels the reader through this short story.
"The most popular holiday tale since Tiny Tim."—Newsweek
New Programs
Wreath Making: 12/5 at 5pm Learn how to make a holiday wreath with Rachel Palmer from Hidden Bluff Farm. Registration is required. Class fee $25
Card Making: 12/11 at 3pm Make some holiday cards to take home or send to a nursing home.
Basket Making: 12/12 at 4pm Make a holiday basket out of fabric. Registration required.
Santa Shop: 12/14-12/16 open during library hours. Free Christmas shopping for kids.
Mini Book Ornaments: 12/19 starting at 4pm Create miniature paper books to track your yearly reading or favorite books!
Creative Community
Weekly Program that offers a craft or activity adaptable for all ages. Join us in the community room, on Wednesdays at 4 p.m.