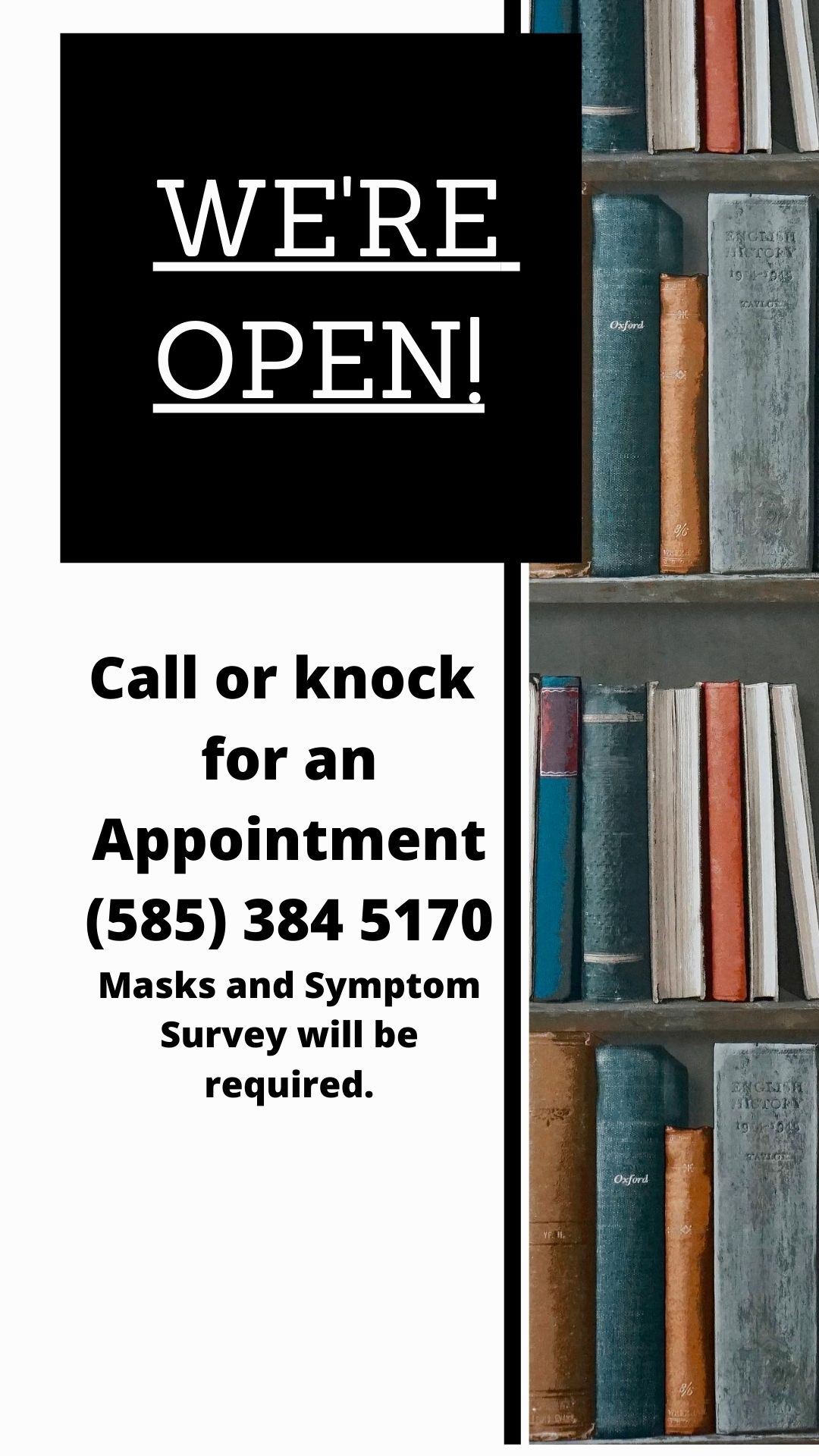 Hours:
Monday 1-7
Tuesday 10-7
Wednesday 1-7
Thursday 10-7
Friday 1-7
Saturday 10-2
We will be closing at 5:00 pm on Friday 9/4 and be closed Saturday 9/5 and Monday 9/7 For Labor Day
**No appointments will be made the last hour of each day so that we can sanitize for the next day.
Thank you for your cooperation!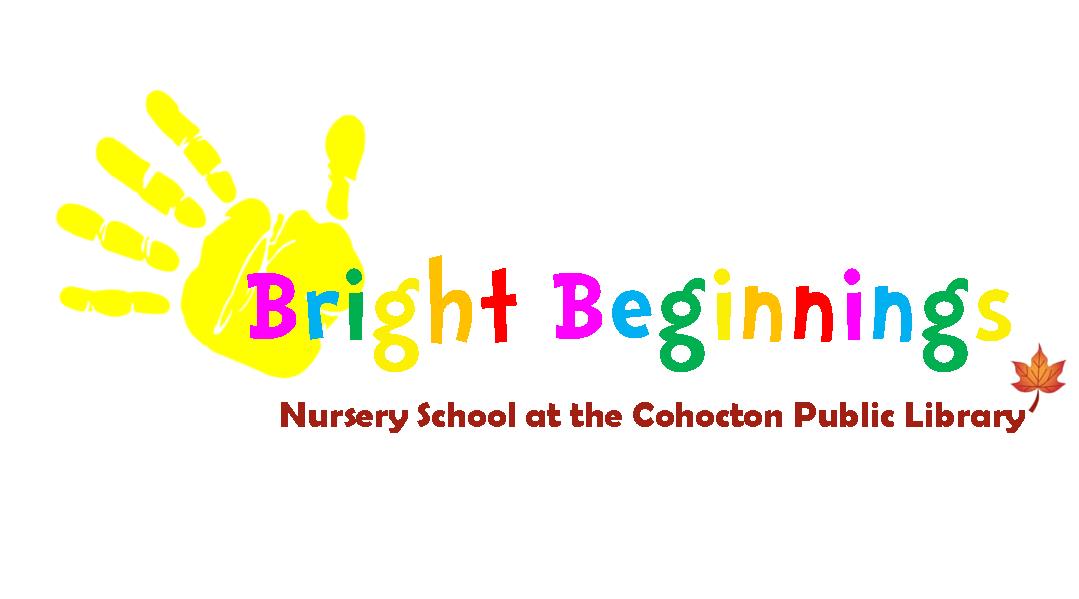 Nursery School will resume 1/4

Monday, Wednesday, and Friday
9:00 am Live on Facebook
Excluding Holidays and School Closings
October through May
Nursery School begins the first full week of October
Join us virtually 3 days a week for circle time including alphabet, numbers, calendar, sign language, songs and stories.
Contact the library to sign up for additional Zoom activities, Early Learning materials, and project kits.

Thursdays at 10:30am
We are Live on Facebook!
https://www.facebook.com/CohoctonPublicLibrary/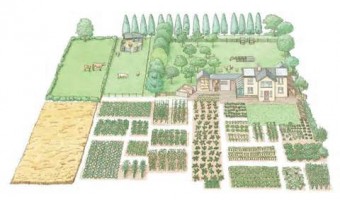 Homesteaders Club:
Friday, February 5th 6:00 pm  Zoom Meeting
This month we will organize our seed library and talk about winter sowing.
Sign up for a seed library appointment! Call the library to register and receive the link.

Wednesday Workshops!
Wednesdays at 12:00pm, Live on Facebook and Youtube
1/20 Ice and Snow Paint
1/27 Finger Knit Scarves
Pick up a kit from the library and follow along with our workshop.
Cohocton Public Library (8 Maple Ave, Cohocton) (585)384-5170

Book Club
Wednesday, January 27th  12:00pm                                                                                                                              
Come join us for a friendly discussion of this month's selection "This Tender Land"
by William Kent Krueger. Copies are available at the Library. We are limited to 8 seats. Masks and distance will be required.
Cohocton Public Library (8 Maple Ave, Cohocton) (585)384-5170

The Cohocton Public Library will be Closed Monday January 18th in celebration of Martin Luther King Jr. Day. See you Tuesday!